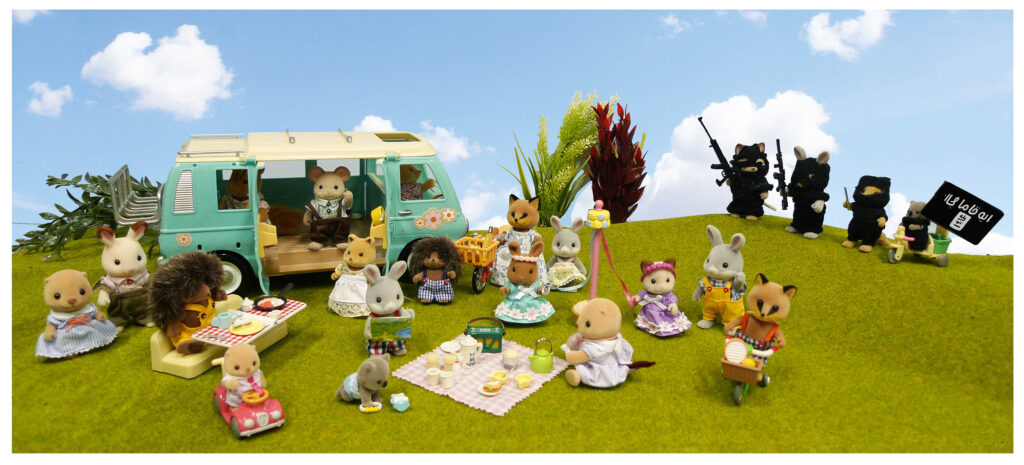 ISIS IN SYLVANIA were originally shown as light boxes at the Art 15 fair in London. A special illustrated wallpaper was also created by the artist for their display, and now features on the cover of the book. Over the following months they were selected by the 'Passion For Freedom' team to be displayed at a show discussing artistic freedom in the west. Ironically, It was here that they were threatened with censorship by the hosting gallery and the Met police.
Claire Armitstead of The Guardian wrote about the censorship of the work here, a piece that quickly went viral. From across the political spectrum, there came a broad move to criticise this state instigated censorship.
After a period of reflection away from the work, the artist went back to her studio and created more images, with the aim of creating a final printed book. In spite of the obvious legal and political backlash, the final work has been completed. The edition is pressed, but not available for sale.