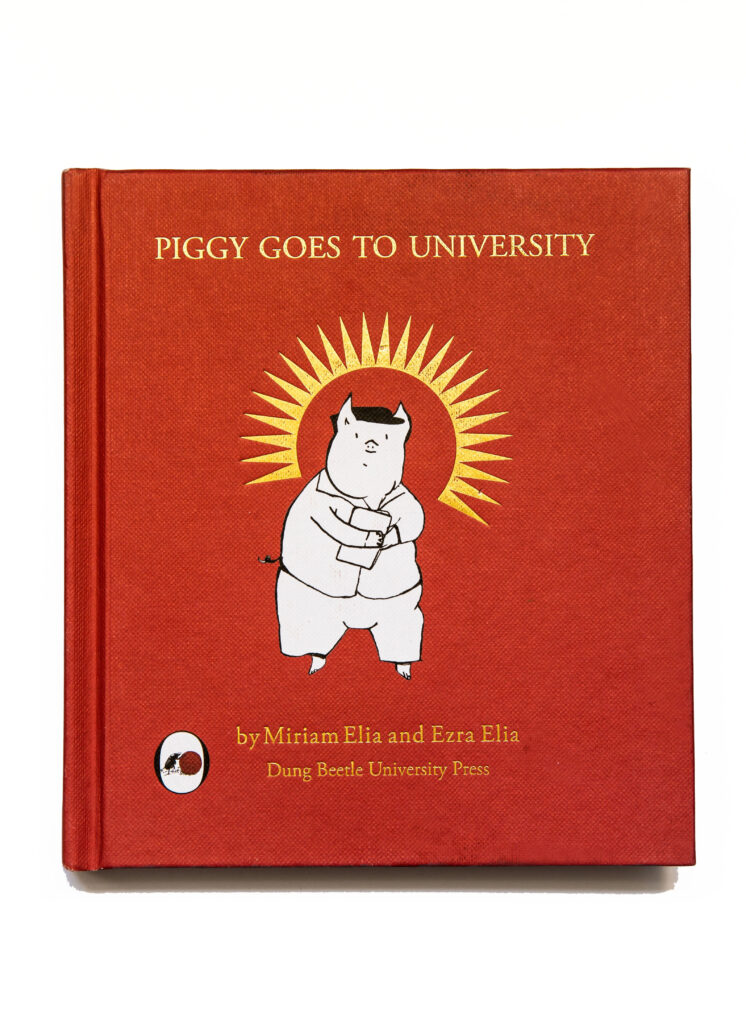 'To live is to rebel, and to rebel is to conform to the University's rules and regulations.'
Dung Beetle Books are pleased to announce the publication of its latest deranged satire, Piggy Goes to University. Now, Miriam and Ezra Elia turn their satiric cannons on the perverse world of radical student activism, and the universities which foster them.
Follow Piggy on his momentous spiritual journey at the Central State University, learn from his fantastic triumphs, and gawp at his pathetic, guilt-racked demise. This quaintly illustrated comic novella should make compelling reading for any university student, of past, present, or future.